Family Dentist Near Lockbourne, OH: Comprehensive Dental Care for the Whole Family
Grove City Center for Dentistry is your premier choice for a family dentist near Lockbourne, OH. We offer comprehensive dental care for every family member, from children to adults. Our commitment is to maintain your family's oral health with our wide range of dental services, all just a short drive from Lockbourne. Each visit is designed with your comfort and care in mind, promising a dental experience that is as comforting as it is effective. Make the smart choice for your family's dental needs. 
Schedule an appointment with us today and let our experts ensure your family's smiles are as healthy as they are bright.
Personalized and Comprehensive Family Dentistry Services
Choosing the right dental care provider is crucial for your family's overall health. At Grove City Center for Dentistry, we understand the diverse needs of family members of all ages, so we prioritize personalized and comprehensive family dentistry services.
The Importance of Regular Dental Check-Ups
Regular dental check-ups are the cornerstone of oral health. These visits are about more than just clean teeth; they are essential to preventative healthcare. Regular check-ups allow us to spot potential issues early, ensuring the best possible outcome for all members of your family.
Our Array of Dental Services
Our commitment to comprehensive care is reflected in our various services. Whether you require preventative care, restorative treatments, or cosmetic enhancements, our team is equipped to meet your needs. Our services include, but are not limited to:
Expert Pediatric Dentistry Near Lockbourne, OH
Entrusting your child's oral health to a professional can be a significant decision. At Grove City Center for Dentistry, we specialize in pediatric dentistry, ensuring your child gets the best start on the road to lifelong oral health. Our services are just a short drive from Lockbourne, OH.
Our Pediatric Dental Services
We offer various pediatric dental services tailored to address the unique dental needs of children. Our pediatric services include:
Preventive Care: Regular check-ups, cleanings, and fluoride treatments to prevent cavities.
Dental Sealants: Protection for your child's back teeth, where most of the chewing happens.
Orthodontics: Early assessment and treatment for straightening teeth and correcting an improper bite.
Dental Emergencies: Immediate care for dental trauma or severe infection.
Habit Counseling: Guidance for thumb sucking and pacifier use that can affect a child's dental health.
Exceptional Teeth Cleaning Services Just a Short Drive from Lockbourne, OH
While daily brushing and flossing are essential, they often don't eliminate all the plaque and tartar buildup, especially in hard-to-reach areas. This is where professional teeth cleaning comes in. Our hygienists use specialized tools to clean your teeth thoroughly, significantly reducing the risk of gum disease and tooth decay.
Our Comprehensive Teeth Cleaning Process
Our teeth cleaning process is designed to provide the most thorough cleaning possible. Here's what you can expect:
Examination: We begin with examining your mouth to detect any signs of oral issues.
Removal of Plaque and Tartar: Using specialized tools, our dental hygienists will gently remove plaque and tartar buildup from every corner of your mouth.
Polishing: We polish your teeth to remove stains and plaque that are not otherwise removed during tooth brushing and scaling.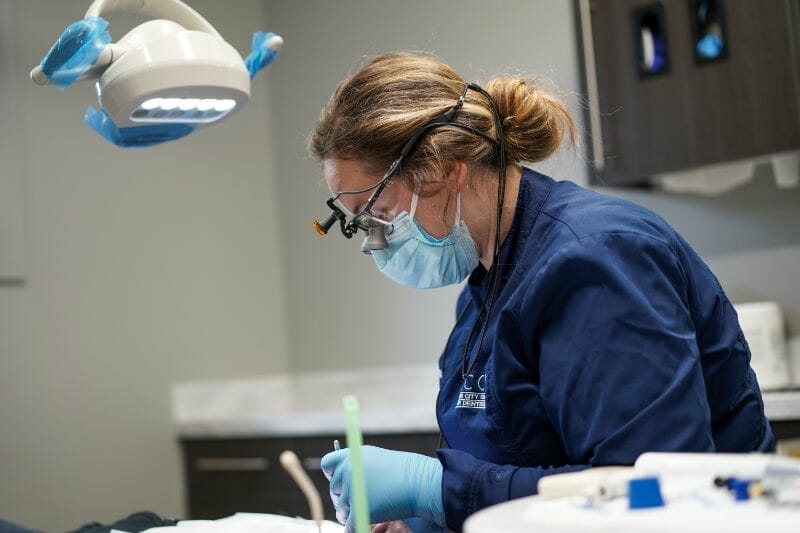 Brighten Your Smile with Our Teeth Whitening Services Near Lockbourne, OH
A bright, white smile enhances your appearance and boosts your self-confidence. Whether you have a special occasion coming up or just want to improve your everyday smile, our teeth whitening services can help you feel your best.
Our Safe and Effective Teeth Whitening Procedures
Teeth discoloration is a common occurrence that can be caused by various factors such as aging, consumption of certain foods and beverages, smoking, and certain medications. It's important to note that discoloration can be either extrinsic, affecting the outer layer of the tooth, or intrinsic, affecting the inner structure. 
Our teeth whitening procedures combat both types of discoloration, offering you a comprehensive solution to a brighter smile.
Consultation: We begin with a consultation to assess your oral health and determine the cause of your teeth' discoloration.
Customized Treatment Plan: Based on the consultation, we create a customized whitening plan tailored to your specific needs.
Professional Application: Our team applies the whitening solution in a controlled environment, ensuring your safety and comfort.
Post-Treatment Care Guidance: We teach how to maintain your bright smile and extend the effects of the treatment.
Reliable Emergency Dentistry Services Near Lockbourne, OH
When a dental emergency strikes, time is of the essence. These are situations that require immediate attention include:
Severe Toothache: Pain that doesn't subside with over-the-counter medication.
Swelling or Abscess: This could indicate an infection that needs immediate attention.
Broken or Chipped Tooth: Especially if it's causing pain or has sharp edges that could harm your mouth.
Lost Filling or Crown: Leaving the affected area exposed can lead to further damage.
Knocked-Out Tooth: Quick action can increase the chances of saving the tooth.
From the moment you arrive, we'll make every effort to ensure your comfort, provide pain relief, and begin treatment to resolve the underlying issue.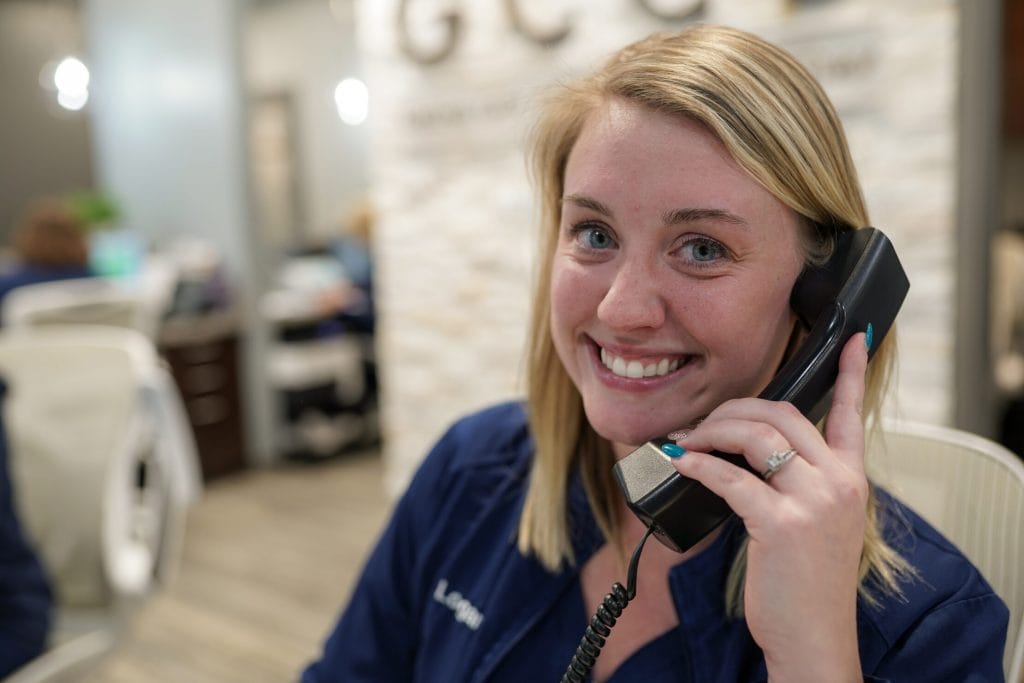 Contact Us Today: Your Family Dentist Near Lockbourne, OH Awaits
When you need a family dentist near Lockbourne, OH, look no further than Grove City Center for Dentistry. Our practice, conveniently located just a short drive from Lockbourne, OH, is equipped with advanced technology and comfortable amenities to make your visit pleasant.
Contact Grove City Center for Dentistry today and discover the difference between personalized, comprehensive dental care.