Dental Exams and Dental Cleaning in Grove City, OH: Maintain A Beautiful Smile!
Although brushing and flossing your teeth is essential in maintaining your oral health, visiting the dentist for a professional cleaning and exam is also vital in preventing gum disease and other dental problems. At the Grove City Center for Dentistry, we provide comprehensive teeth cleaning services to keep your teeth and gums healthy.
Dr. Simone, Dr. Lowe, and GCCD's hygiene team have the skills and experience to detect early signs of oral health conditions, and we work hard to ensure that our patients receive the treatment they need.
If you are looking for exceptional dental care, we would love to have the opportunity to take care of your smile. Contact us today to schedule an appointment!
Why You Need a Dental Exam and Cleaning in Grove City, OH
The first line of defense against dental problems is at-home oral care, including brushing and flossing daily. However, even with the best at-home oral care routine, it's still important to visit the dentist for a professional cleaning and exam. These are a few reasons why you need to schedule a dental exam and cleaning.
Keeping our teeth clean is important for dental hygiene and can help us avoid bad breath (halitosis). Plaque buildup is a leading cause of halitosis and a symptom of gum disease and tooth decay. Bad breath can be embarrassing and undesirable, so it's best to nip the problem in the bud by keeping up with your dental hygiene!
Many of us have experienced tooth staining at some point in our lives. Tooth staining is natural and usually occurs from smoking, drinking tea, coffee, or red wine. Although stained teeth can be embarrassing, they are not typically harmful and have little impact on the health of our teeth. You can usually avoid surface staining by cleaning your teeth regularly, while more difficult stains might need to be removed by a dentist.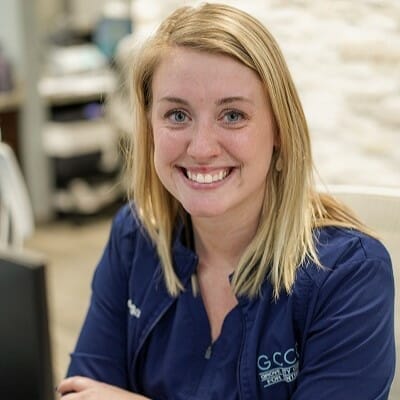 Prevent Cavities and Gum Disease
Tooth decay, which results from plaque buildup, can cause cavities. Plaque is a sticky film of bacteria that constantly forms on our teeth. If you neglect plaque, it hardens into tartar, which only a professional dentist can remove. Tartar can cause gum inflammation –– one of the leading causes of gum disease.
Gum disease is a serious condition that can damage the soft tissue and bone supporting the teeth. If left untreated, it can eventually lead to tooth loss. Even if plaque typically causes gum disease, it can also result from other health conditions, such as diabetes.
Detect Early Signs of Other Health Conditions
In some cases, dental problems can be a sign of another underlying health condition, such as the following:
Diabetes: People with diabetes are more susceptible to gum disease because of poor circulation and decreased resistance to infection.

Sleep Disordered Breathing and Sleep Apnea: These conditions can cause teeth grinding (bruxism), leading to tooth damage and jaw problems.
More importantly,

sleep apnea

and other sleeping disorders can interrupt your sleep. As a result, you'll suffer the consequences of sleep deprivation.

Premature and Low-Weight Births: Dental professionals are trained to look for signs of preterm labor, which can lead to early intervention and prevention of premature birth.
Dental exams and cleanings can also help identify other risk factors for premature birth, such as gum disease and sleep apnea.
Oral Cancer:

One of the most common symptoms of

oral cancer

is a sore or lesion in the mouth that does not heal. However, many people do not experience any symptoms until the cancer is in an advanced stage.
That's why it's essential to visit the dentist for regular exams and cleanings to detect potential problems before they become unmanageable.
Heart Disease and Stroke: The bacteria that cause gum disease can enter the bloodstream through your gums and travel to your heart, where they can cause inflammation and contribute to heart disease.
Also, people with gum disease are more likely to have high blood pressure –– a significant risk factor for stroke.
GCCD: Our Comprehensive Dental Exam and Cleaning Services
At the Grove City Center for Dentistry, we offer comprehensive dental exams and cleanings to help you maintain good oral health:
Health history review
Digital X-rays suited to specific patient need
Full mouth periodontal exam
Charting of existing restorations
Intra-oral photo tour of your mouth
Dental cleaning or periodontal treatment, based on your dental health needs
Oral cancer screening and head and neck exam
Early detection device for cavities and their severity (when applicable)
Cosmetic analysis to review shape and shade of teeth
Orthodontic evaluation and TMJ exam
Comprehensive oral evaluation by Dr. Simone or Dr. Lowe
If you have any questions about our dental exams and cleanings, or if you'd like to schedule an appointment, get in touch with us today. We look forward to meeting you!
Dr. Simone and Dr. Lowe's Tips on Maintaining Healthy Teeth and Gums
After your regular dental exam and cleaning schedule, it's highly advisable that you implement the following tips to maintain healthy teeth and gums:
Brush your teeth at least twice a day with fluoride toothpaste.
Floss daily to remove plaque from areas where your toothbrush can't reach.
Visit the dentist for regular checkups and cleanings every six months.
Eat a balanced diet and limit sugary snacks.
Quit smoking to reduce your risk of gum disease.
Manage stress to avoid teeth grinding (bruxism) and other oral health problems.
Drink plenty of water to stay hydrated and promote saliva production.
Use dental products that contain fluoride.
Wear a mouthguard if you play sports or grind your teeth at night.
See your dentist if you have any concerns about your oral health.
Contact GCCD for a Dental Exam and Cleaning in Grove City, OH!
Having regular teeth cleanings is important for keeping your teeth and gums healthy. Dr. Simone, Dr. Lowe, and all GCCD staff members can detect early signs of oral health conditions and have the skills to provide the treatment you need. Grove City Center for Dentistry also offers a wide range of dental services, such as cosmetic dentistry, Invisalign®, dental implants, and more.
If you have additional questions about our dental exam and cleaning service, contact us at info@gccdentistry.com or (614) 389-9264. Also, feel free to use our online contact form below, or even click to schedule your appointment online at your convenience!