At The Grove City Center for Dentistry, we promise to treat you like family, because you are.
As the best dentist office in Grove City, we believe in providing you with amazing, compassionate,
comprehensive dental care.
Welcome you to the Grove City Center for Dentistry – where you'll experience truly great dental care. Our patients benefit from our doctors' extensive expertise, state-of-the-art-technology, a team that sincerely cares about you and your dental health. Your patient experience starts with caring, comfort, and expertise. And, we promise to guide you through every step of the treatment process.
Schedule your dental appointment online and choose a time that's convenient for you and your family.
Receive 12 months of free* whitening when you schedule your new patient appointment!
Complete our new patient forms here. They submit directly to our patient records system so you don't have to print.
Don't have insurance? Our Great Smiles Wellness Plan helps you afford the comprehensive dental care you need.
Read what to expect at your first visit with Dr. Bryan Simone, Dr. Kyle Lowe and our team will be like, including your dental exam and cleaning.
Read all about our financing options, insurance plans accepted, and financial and cancellation policies.
Easily update your patient health history prior to your upcoming appointment.
We make paying your bills should easy and secure through our online bill pay link.
We provide incredible
care and expertise

by focusing on your overall dental health.
We promise

to take care of you and your smile.
At The Grove City Center for Dentistry, we are always welcoming individuals and families. We accept patients from all over Ohio, including Grove City, Groveport, Galloway, Commercial Point, Lockbourne, Obetz, Pleasant Corners,  Urbancrest, and the Columbus area.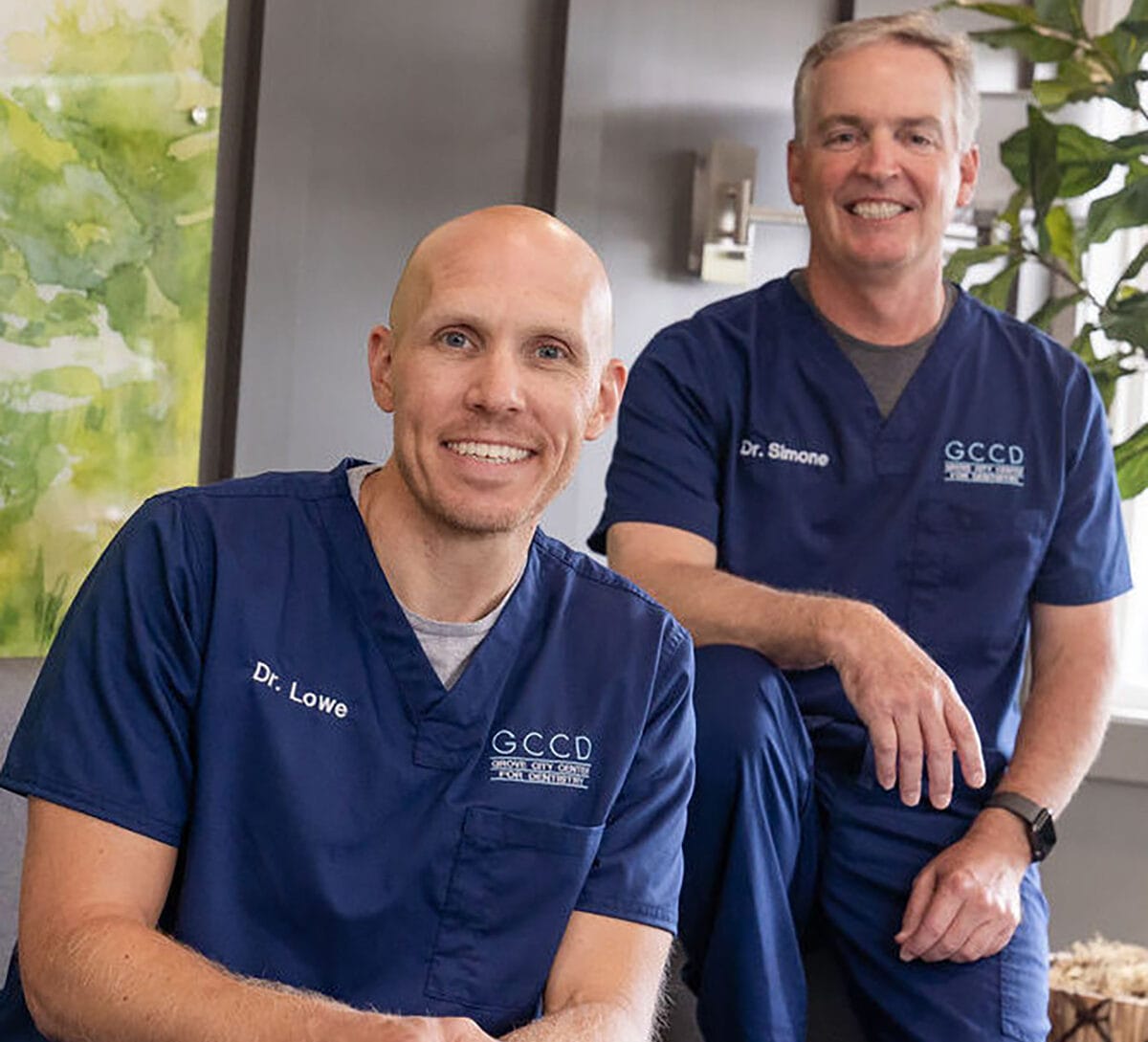 We are highly skilled
clinicians,

listeners, caretakers, educators,

communicators,

and

partners

in your health.